Corporate and Business Law
Detroit Mercy Law has many course offerings in business and corporate law for students who are interested in pursuing it. Our courses cover many areas of corporate law and allow you to explore your interests.
"My professors challenged me in the classroom to apply concepts to practical simulations that mimicked problems I would face as a practicing corporate attorney."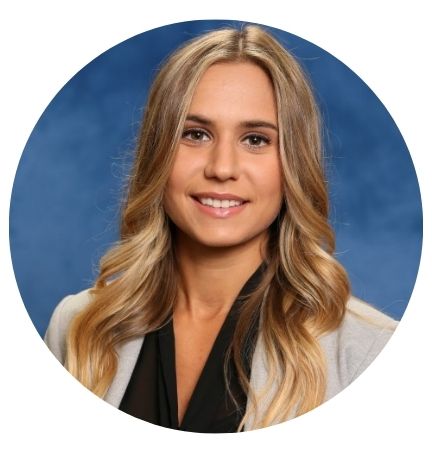 Brittany Misch '20, Corporate IP Counsel
Faculty
 

Professor Troy Harris

 

Professor Stephen Wilks

Stephen Wilks, Associate Professor of Law, has cross-disciplinary research interests that explore themes of governance and regulation within transactional spaces. He has examined government use of private payment networks to facilitate various forms of financial surveillance; the role of transnational networks in harmonizing critical segments of the world's financial system; and the politicization of migrant remittance flows between developed and developing economies.
Representative Courses
 

Business Organizations

This course provides the student with an introduction to relevant concepts in the selection of form of business enterprise. General principles of agency are covered, as well as those of partnership and limited liability companies. The bulk of the course deals with principles of corporate law

 

Private Sector Labor Law

This course covers the historical development of federal labor legislation with emphasis on the National Labor Relations Act, the Norris-LaGuardia Act, the Taft-Hartley Act, and the Labor-Management Disclosure Act.

 

Construction Law

As one of the largest sectors of the United States economy, the construction industry generates a significant amount of legal work. This course will survey the legal issues that arise in typical commercial construction projects.

 

Sales

A study of the important principles of Articles 2 (sale of goods and 2A (leases) of the Uniform Commercial Code and of their practical application.

 

Secured Transactions

A study of the law governing the creation, perfection, and enforcement of security interests in personal property under Article 9 of the Uniform Commercial Code. Analysis of the special problems arising from use of specific types of collateral, including documents of title under Article 7.

 

Introduction to Corporate and Partnership Tax

This course builds on the Basic Federal Tax Course by introducing students to the fundamentals of business income taxation. The course begins with a survey of the tax considerations involved in choosing the type of entity through which to conduct a business. This theme will be revisited throughout the term as we examine the income tax regimes applicable to partnerships, corporations, LLC's and their owners.

 

Chapter 11 Bankruptcy and Other Business Restructuring Alternatives

The course will provide an introduction to chapter 11 bankruptcy concepts, including an examination regarding why businesses seek bankruptcy protection, and specific Chapter 11 concepts such as first-day motions, debtor-in-possession financing transactions, evaluation of executory contracts and unexpired leases, avoidance of liens, continuity of business operations, and reorganization plans and disclosure statements.

 

Insurance Law

This course covers the general principles of Insurance Law, emphasizing indemnity, subrogation, reinsurance, insurable interest and classification of risks. Personal, business, and legal liability including products liability and professional malpractice liability are covered.

 

International Business Transactions

This course provides the "basics" of the most common forms of international business transactions, starting with export sales to customers located in Germany and concluding with the organization and operation of a more complicated foreign joint venture company in China. Real world contract provisions are examined, along with the conventions, directives and rules that govern these transactions.

 

Commercial Real Estate

This course provides an overview of the substantive legal and practical issues involving commercial real estate transactions. The topics of the lectures and discussions will include, but are not limited to, the following areas: Purchase agreements in commercial transactions; due diligence issues; structuring commercial loans and loan documentation reviews; comprehensive look at commercial leases; tax deferred exchanges for fee owners, tenants in common, and various other tax issues in purchasing, selling, and leasing commercial property.
Our mission is to educate students on the importance of business in the legal arena and to explore the areas of law related to business, such as bankruptcy, tax, corporate, nonprofit, entrepreneurship, small firm management and more. Students will have the opportunity to network with a diverse lineup of speakers and guests.
 

Leadership

Leadership 2022-2023