Faculty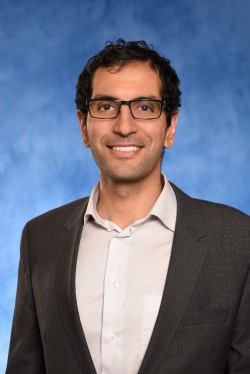 Professor Wissam Aoun 
Director, Certificate in Law - Intellectual Property
Director, Detroit Mercy Law International Patent Law Clinic
Associate Professor
Professor Aoun joined the Detroit Mercy Law faculty in 2015 and is Associate Professor of Law and Clinical Director of the International Intellectual Property Law Clinical Program. Professor Aoun is an award-winning lecturer, having taught courses in all areas of intellectual property law including patents, trademarks, copyright, and commercialization of technology. Given his expertise, Professor Aoun has been an invited to speak at conferences and special events across North America and Europe. Professor Aoun has been named as one of the world's leading 300 IP strategists by Intellectual Asset Management Magazine (IAM) in both 2017 and 2018, and has worked with organizations such as the World Intellectual Property Organization (WIPO), the United States Patent and Trademark Office (USPTO), the European Patent Office (EPO), and the Federal Circuit Bar Association on various collaborative research and clinical programs.
Professor Aoun has published numerous articles and policy papers pertaining to intellectual property and technology commercialization topics, including university intellectual property ownership policies and intellectual property clinical education. Professor Aoun's current research interests include international intellectual property clinical education, intellectual property practice performance standards, and the international regulation of intellectual property practice. 
---
John Wright 
Intellectual Property Attorney, Burris Law LLP
Adjunct Faculty, Detroit Mercy Law Certificate in Law - Intellectual Property (Trademark Law)
John Wright focuses his practice on trademark and copyright law. He also assists clients in other related intellectual property matters, such as trade secret theft and trade dress infringement. John assists clients of all sizes with trademark matters, from small start-up companies protecting a single brand name to multi-national corporations with trademark registrations throughout the world. In addition to helping manage his clients' IP portfolios, he also assists with his clients' IP enforcement efforts.
John began his career at the Office of the Attorney General of the State of Michigan, where he served as an Assistant Attorney General and received multiple awards. Prior to joining Burris Law, John started his own law firm focusing on trademark, copyright, and business law, where he demonstrated his business savvy and entrepreneurial spirit.
---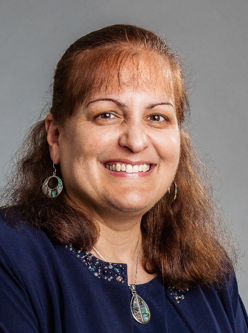 Kathryn Ossian 
Principal and CEO, Ossian Law
Adjunct Faculty, Detroit Mercy Law Certificate in Law - Intellectual Property (Cybersecurity Law)
Kathy Ossian focuses her practice on Information Technology law and related topics. Kathy spent 27 years with the firm of Miller Canfield, as Senior Principal/Information Technology & Cyberlaw Section Chair before opening her own firm, Ossian Law P.C., in 2013. The firm represents a wide range of clients in IT matters.  Kathy is a frequent speaker and author on IT Law trends and topics.
During her accomplished career, Kathy has won many awards including being named among the Best Lawyers in America, Information Technology Law, 2007- present; 2012 Detroit Information Technology Lawyer of the Year; Michigan Super Lawyers, Top 50 Women Lawyers, 2009-present; Information Technology/Outsourcing, 2007-present; Intellectual Property 2006; DBusiness Magazine, Top Lawyers, Information Technology, 2011-2014; and Michigan Lawyers Weekly, 2011 Women in the Law.
---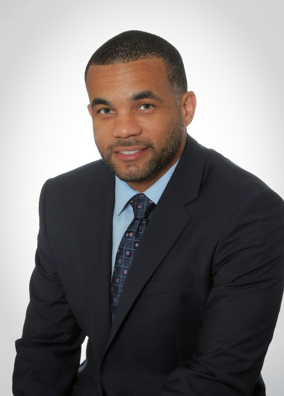 Todd W. Dishman 
Patent Prosecution, IP Litigation & Post-Grant Proceedings, Brooks Kushman
Adjunct Faculty, Detroit Mercy Law Certificate in Law - Intellectual Property (Patent Law)
Todd is a registered patent attorney with Brooks Kushman P.C., and his practice is largely focused on mechanical and electromechanical technologies. With respect to litigation, Todd is experienced in pretrial discovery, motion practice, and trial preparation. He also has managed significant portions of electronic discovery activities, including administering large document productions.
Todd's blend of prosecution and litigation has allowed him to successfully represent clients in post-grant proceedings before the U.S. Patent and Trademark Office. He has served as counsel on behalf of petitioners and patent owners in a number inter partes review proceedings, where he has worked to successfully obtain institutions and favorable outcomes for his clients.
Prior to joining Brooks Kushman, Todd was in-house patent counsel for an automotive OEM. He was responsible for drafting patent applications and counseling internal clients concerning intellectual property related to strategic technologies. He also handled academic partnership agreements covering university-OEM joint research efforts.
Before pursuing a career as a patent attorney, Todd worked for an automotive OEM for 10 years as a design engineer for body systems, body structures, closures, sealing, and electromechanical hardware. Todd designed and launched several vehicle systems from start to finish with a focus on system interfaces. He also became a named inventor for several patented innovations related to body closures and sealing. Todd's background in automotive mechanical engineering provides him with an insight into the complete product development cycle. This has allowed Todd to understand clients' engineering processes and product portfolios in support of patent prosecution and litigation matters.
---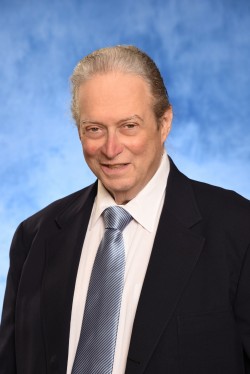 Professor Howard Abrams 
President of the Intellectual Property Law Institute
Professor of Law
Specializing in copyright and the related areas as entertainment and computer software, Professor Abrams is internationally recognized as an expert on copyright law. He has authored a two-volume treatise on United States Copyright Law, The Law of Copyright, published by Thomson Reuters and available on Westlaw as the CopyLaw database. Additionally, Professor Abrams has twice served as a Trustee of the Copyright Society of the U.S.A., is currently the President of the Intellectual Property Law Institute, a Master of the Bench of the Michigan Intellectual Property Inn of Court, and a member of the editorial boards of the American Journal of Comparative Law and the Journal of the Copyright Society of the U.S.A., a voting member of the National Academy of Recording Arts and Sciences, has served as a trustee of the Detroit Music Foundation, received the John Hensl Award given annually the State Bar of Michigan for contributions to law and the arts, and served as the American Reporter on author's rights for the XIIIth International Congress on Comparative Law(Montreal 1990) and as the General Reporter for the XIVth International Congress of Comparative Law(Athens-Delphi 1994).  He is frequent speaker and presenter on the subject of copyright and related topics.
---