Detroit Mercy Law Celebrates Commencement this Week
The University of Detroit Mercy School of Law will hold its 104th annual commencement ceremony on Friday, May 12, at 5 p.m. at Calihan Hall on the University's McNichols Campus.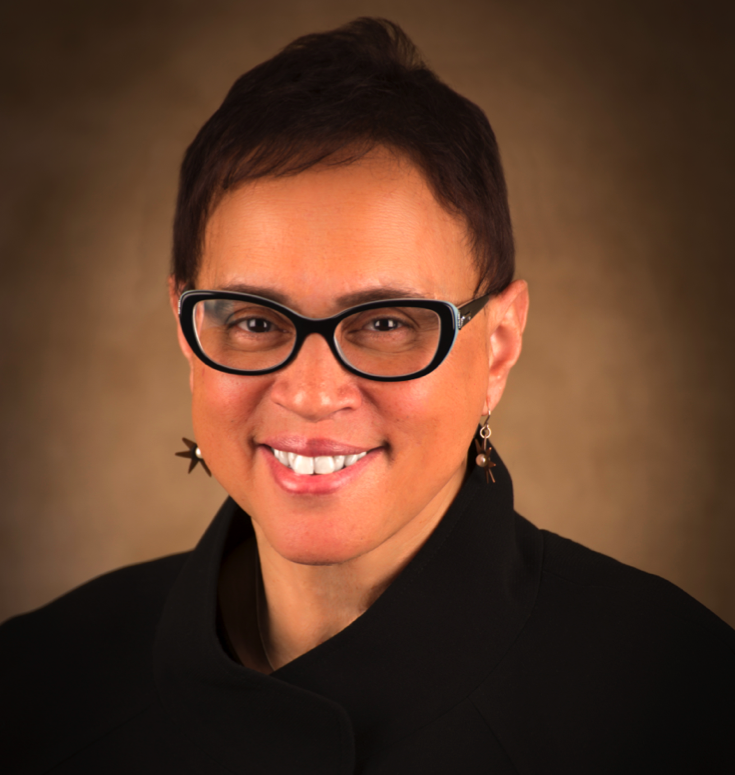 Chief Judge Denise Page Hood of the U.S. District Court for the Eastern District of Michigan will deliver the commencement speech. Appointed by Chief Justice John G. Roberts, Jr., Chief Judge Hood currently serves on the Criminal Rules Advisory Committee of the United States Judicial Conference. She also serves on the Criminal Pattern Jury Instructions Committee for the Sixth Circuit. She is the Chair of the Pro Bono Committee, Co-Chair of the Ad Hoc Jury Committee, and serves on various other committees of the U.S. District Court. Chief Judge Hood is a graduate of Yale University and Columbia Law School.
Five members of the Class of 1967 will lead the commencement procession as golden jubilee anniversary graduates. The Motor City Brass will accompany graduates Clare Sawicki and Ryan VanOver as they perform the national anthems of Canada and the United States, respectively. Detroit Mercy Law Dean Phyllis L. Crocker and University President Antoine M. Garibaldi will offer remarks, as will graduate Michael Valenti, who was selected by his classmates to speak on their behalf. Graduate Vivian Ntiri will lead the Prayer Inspired by St. Thomas More. Edward Lennon ('88), President of the Detroit Mercy Law Alumni Association, will close the ceremony by welcoming the Class of 2017 to the Alumni Association.
Baccalaureate Mass
The Class of 2017 and their families will join the Detroit Mercy Law faculty and administration to celebrate the School's Baccalaureate Mass on Thursday, May 11, at 5 p.m. The mass will be held at Ss. Peter and Paul Jesuit Church, adjacent to the School of Law. Members of all faiths and traditions are welcomed and encouraged to attend. Rev. Gilbert Sunghera, S.J., Associate Professor of Architecture at Detroit Mercy, will preside.
November 03, 2017
During a world tour to promote his new book, international human rights attorney Eric Sirotkin recently returned to his alma mater, University of Detroit Mercy School of Law, to share his unique perspective on the role of a lawyer.
October 10, 2017
This November, the Detroit Mercy School of Law will welcome the public to two major academic events. The first, an Interfaith Religious Freedom Conference, will explore the vital role institutions and people of faith play in society as a result of religious freedom. The second, a housing symposium entitled HUD's Past, Present and Future, will bring together the public, scholars and community experts to evaluate the impact of HUD (U.S. Dept. of Housing and Urban Development) and propose expansions or alternatives to make HUD more effective in the future.
September 28, 2017
Join the party at University of Detroit Mercy's 2017 Homecoming on Sept. 29 & 30, as we fill our campus with food, fun and community activities. The celebration is open to all; young and old, students and alumni, neighbors and out-of-towners, we want everyone to feel at home. Let's build this Titan tradition together!
September 26, 2017
A $10,000 grant from the Oakland County Bar Foundation will help fund a partnership between University of Detroit Mercy School of Law and the United States District Court for the Eastern District of Michigan designed to aid hundreds of low-income litigants who represent themselves in lawsuits before the federal court each year.
September 12, 2017
Detroit Mercy is the only Michigan School in top 25 for Midwest Best Regional Universities. The university also ranks #12 in Best of the Midwest for Veterans; #32 nationally for Best Value Schools; and #13 in the nation for Best Undergraduate Business Management Programs.
July 10, 2017
Something extraordinary is happening in neighborhoods all around the city of Detroit. Hundreds of lots formerly plagued by abandoned houses and crab grass are now home to chicken coops, flower and vegetable gardens, and large-scale drip irrigation fields blooming with crops of all kinds. While the majority of "urban gardens" are the result of residential cooperatives, dozens of farms have also set up shop in Detroit.
May 30, 2017
"Oh well" is better than "what if." Omar Aburashed often heard his grandfather give that advice, and it's something he has taken to heart. "He was saying it's better to try and fail than to wonder," explained Aburashed, who, at 30, is following two seemingly different paths, but both are fueled by a drive to help the little guy.
May 25, 2017
University of Detroit Mercy's 2017 Homecoming will kick off the weekend of September 29-30 with lots of fun and exciting events on the McNichols, Corktown (Dental) and Riverfront (Law) campuses.
May 02, 2017
University of Detroit Mercy will hold its annual commencement ceremonies on May 12 and 13, 2017. All three commencement ceremonies will take place in Calihan Hall on the McNichols Campus.
April 28, 2017
Each year, University of Detroit Mercy honors one alumnus from each school and college during the Alumni Achievement Spirit Awards. This year, the 2017 Spirit Awards were held Student Center Ballroom on the McNichols Campus, April 28.